Jeanna Gomez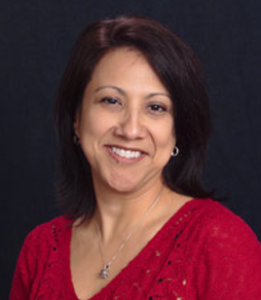 My name is Jeanna Gomez and I am a Licensed Independent Clinical Social Worker, Licensed Alcohol and Drug Abuse Counselor, Certified Professional Coach and a Somatic Experience Practitioner. Although I utilize many approaches in my work with clients, I focus on treatment models that I have found to provide the most lasting impact in a clients life and recovery. As a trauma and relational therapist I primarily use the Post Induction treatment PIT model developed by Pia Mellody, which focuses on healing childhood trauma, relational trauma, codependence, anxiety disorders and addictions.
I am trained in Somatic Experience (SE) and Certified as an Eye Movement Desensitization and Reprocessing (EMDR) therapist and utilize these trauma therapy models with clients who are experiencing shock trauma, including developmental trauma that have a profound impact on adult interactions and relationships. Brainspotting (BSP), developed by David Grand, Ph.D, has become a recent addition to the forms of trauma therapy that I utilize with clients. I have found it to have amazing results with clients healing from developmental and shock trauma, performance anxiety, phobias, and sports related traumas.
As a Somatic Experiencing Practitioner (SEP), I have incorporated additional somatic, body centered trauma therapies such as Bodywork and Somatic Education™ (BASE™) and Integral Somatic Psychology™ (ISP) into the healing process. These refined trauma therapies are designed to assist clients through trauma by utilizing both non touch somatic body awareness strategies and hands-on somatic skills. This could be as small as a supportive touch on a client's shoulder, to helping release freeze or shock in specific tissues, organs and body structures.
BASE™ practitioners use hands-on work to facilitate and support clients moving out of freeze globally and in local physical structures (e.g., kidneys, fascia, esophagus, bone) to allow more ease and resilience, less physical and emotional pain, greater expansion and possibility for growth in their lives. ISP brings bodywork, movement, consciousness and energy work into the healing process. I am very excited to bring these deeper forms of trauma healing modalities to my clients.
I am the owner of Gomez Counseling and Consulting Services, (GCCS) and offer daytime, evening and weekend appointments.  I attempt to accommodate the schedule of my client's, as I know we have busy lives.   Other GCCS clinical staff are also appropriately licensed and trained to provide clinical psychotherapy.  GCCS is a bilingual agency and also provides services in Spanish.
As a therapist with 20 years of clinical experience I work under the premise that good clinical work is necessary to assist clients in addressing their concerns, identifying their options and establishing solutions.  I understand that it takes increased skills training to provide high-level treatment and feel it is necessary for me to always increase my knowledge in the counseling field in order to assist my clients as best as I can.   As a client coming to my office you will know that I will give you all my attention, knowledge and dedication to assist you in working through issues that affect your life, provide you with support as you work through difficult life transitions, and assist you in increasing your strengths and overall well being.
---
Luana Da Silva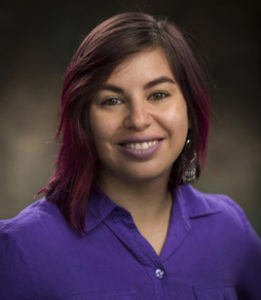 My name is Luana Da Silva, and I am a Licensed Clinical Social Worker and a Somatic Experiencing Practitioner passionate about supporting people in their trauma healing journey. I have specialized training and experience working with children, adolescents and adults impacted by trauma and bereavement. I am committed to working with clients of diverse backgrounds, and have experience serving the Latinx community, and LGBTQ youth of color.
I am trained in the Trauma Systems Therapy approach, and in Peter Levine's Somatic Experiencing body based trauma healing model. This is what I am most excited about sharing with the clients who choose to work with me. I have seen some of the profound shifts that can happen in a person's life when they become attuned to their internal state and can begin to connect with their own hardwired physiological abilities to restore a sense of felt "goodness" within themselves, even amidst challenging situations. And while it is impossible to go back and change the past and its painful experiences, or to change present circumstances that may be out of our control, it is possible to be able to connect with and increase internal resilience to exist in the now as a whole person: integrating past, present, and future.
My theoretical perspective is Relational-Cultural therapy within a context of social justice (oppression, privilege, equity and resilience), believing that at the center of healing is nurturing a professional relationship that acknowledges, validates and affirms the diverse experiences and identities of the folks I work with, allowing both them and me to be their authentic selves in session.
I am committed to serving my clients with respect and competency, and acknowledge that to do so means that I must be a lifelong learner by continuing to expand knowledge and perspective in the areas that most impact the people I work with.
I also believe that it is of equal importance to state that while trainings offer knowledge and skills I can incorporate into my therapeutic tool bag, I know that you, the client, are and will always be the expert on yourself: your life, your joys and your pains. I see my role as that of a companion, collaborator, and at times a guide, as you discover and explore your path to wellbeing.
I look forward to the opportunity to support you in your healing goals.
---
Sarah Gallup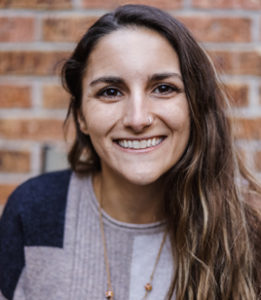 My name is Sarah Gallup and my passion is to specialize in trauma healing. Trauma, big or small, is an unfortunate part of our human experience with the ability to make or break us. Asking for help can be difficult and scary, which is why I value each opportunity to jump into those hard places with you.
Part of bouncing back involves courageously having your experiences witnessed and validated by someone within a safe space. Together, we can turn past hurts into opportunities for growth and transformation.
I am a Licensed Professional Counselor with training in Eye Movement Desensitization and Reprocessing (EMDR) therapy and David Grand's Brainspotting- both treatment approaches to healing trauma. As a foundation, I utilize GCCS' Relational Attachment Integration (RAI) Developmental Trauma model, which is based on Pia Mellody's PIT and Somatic therapy and focuses on CoDependency and Relational Trauma. Through training with Heatherash Amara, I am a Warrior Heart Practice Facilitator, whose method helps in untangling the emotions and agreements held from past hurts.
I take an individualized, integrative approach to therapy and understand there is no cookie-cutter way to recovery. We may conceptualize, gain understanding, and make connections through the lens of person-centered, psychodynamic, existential, and family system focused theories. I also invite clients to add mindfulness, yoga, expressive arts, and group therapy as mediums through which to nurture their mind, body, and spirit connection. Befriending your body and reparenting your inner child will be important parts of our work together.
This work allows you to learn that pain is inevitable, but suffering is optional. Healing doesn't mean your past didn't happen, but that it no longer has to control you in the present. I sincerely want more than just coping for you and believe post-traumatic growth is possible. Things may get messy as you become more aware of your reality, but know that creativity, gratitude, and relief are also a part of the journey.
I will meet you where you are at and empower you to take the lead. Your life is your art and creative canvas. How would you like to craft, mold, and create it? Let's get curious together.